OUR STORY
Luxit Interiors was established in early 2016 by Claire Douglas and Lucy Swales. Claire and Lucy met in 2010 while completing their Interior Design Diploma at the world renowned KLC School of Design. Once qualified, both went on to join the highly regarded London design practices of The Studio Harrods and Joanna Wood International respectively. With their collective experience of 10 years working on high-end projects in the UK, Europe and Middle East, and a joint desire to deliver bespoke, luxury and timeless designs to private clients and property developers, Luxit Interiors was formed.
OUR VISION
We are inspired by spaces, both residential and commercial, that are not only aesthetically beautiful, but stimulate an emotional response. We strive to create interiors that are tastefully luxurious and timelessly elegant, while engaging the senses of those who come into contact with them. This is achieved through careful orchestration of the various design elements, each thoughtfully selected, and most importantly in line with our clients individual styles. We take pride in offering a highly personalised service, creating spaces that work for the people who live in them, and ensuring we produce beautiful designs that will stand the test of time. We bring the very best interior designed luxury to our clients – We Lux It (Luxit).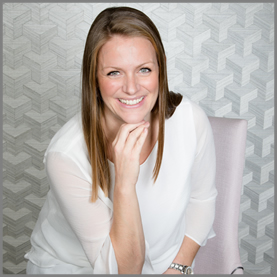 CLAIRE DOUGLAS
Director
Claire previously held the position of Senior Designer at Morpheus London where she was pivotal to winning new work, leading client presentations and developing a trusted book of suppliers, whilst always on the look out for new materials and innovative design ideas. Key projects were a contemporary £35M family home in Chelsea; a family pied-a-terre in the iconic One Hyde Park, and the prestigious regeneration of six apartments in St James.
Claire then set up on her own in 2015, completing a number of international projects including a chalet in France and a juice bar in Greece. A year later, with larger scale projects on the horizon plus the desire to work with a partner who would both compliment and challenge her design ideas, Claire went on to co-found Luxit Interiors with Lucy.
After graduating from Bath university in 2004, Claire started her career at Burberry, working for a team of four developing and retailing their Home product range. This early insight into the creative and operational aspects of a business led her to later accept a role with IBM in their Consulting sector. This provided Claire with a strong strategic, managerial and process based acumen, invaluable to running her business today.
Missing the stimulation from the world of interiors however, Claire returned to studying and secured her diploma at the KLC School of Design. She then joined The Studio Harrods in 2011 working on a number of exclusive projects for Harrods top tier clientele across the UK, Paris and Oman.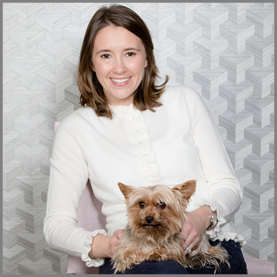 LUCY SWALES
Director
Lucy began her interior design career working for Joanna Wood International in London. With a strong desire to one day run her own design business, she used her time there to gain invaluable experience understanding how to successfully run high-value interior design projects, but also paying close attention to the behind the scenes workings of the business itself. She spent time building strong relationships with key industry suppliers and worked on a number of high profile projects.
Key projects included the redesign and redecoration of a £30M house and a £10M house both in Knightsbridge and for two high-net worth individuals.
In 2013 Lucy started her own interior design company, Lucy Swales Interior Design, initially working on a range of projects and budgets in London from apartments to houses, in order to further fine tune her design and business skills. With the business going from strength to strength and a decision to concentrate on providing design solutions to large family homes, she opened a showroom in the village of Chobham in Surrey in 2014. With a lot of people in the area historically outsourcing their interior design needs to London practices, LSID was an instant hit.
With this success came an increasing demand for interior design services and Lucy realised she needed to find a partner in order to help scale the business to become one of the leading players in the world of interior design, hence Luxit Interiors was born.